Apple is taking longer to release hardware updates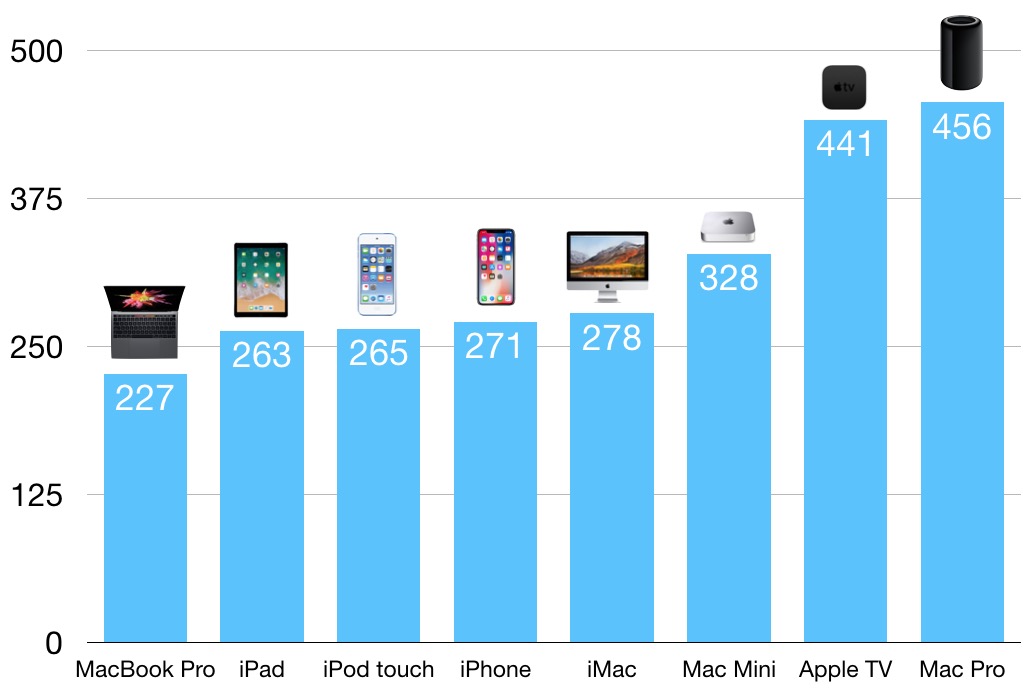 Waiting on Apple to update a gadget before you make an order? It's not your imagination – the time between Apple's product updates is getting longer.
Using data from MacRumors' Buyer's Guide, I tallied the average days between hardware updates for Apple TV, iMac, iPad, iPhone, iPod touch, MacBook Pro, Mac Mini, and Mac Pro. I chose these products because they've had more updates than others.
At an average of 227 days between updates, the MacBook Pro is the most frequently updated machine I studied. Inversely, the Mac Pro's updates are the most spread, with 456 days between releases on average.

In a widely circulated post earlier this month, one popular Mac developer criticized Apple for the "sad state of Macintosh hardware."
If you find the trend worrying, there is some good news. The number of days between Apple's Mac operating system releases is trending slightly lower since the original release of Mac OS X.
Send your questions and feedback to hkeely@reviewjournal.com and follow me on Twitter: @HarrisonKeely.